The Contents Specialists
Total Loss Inventories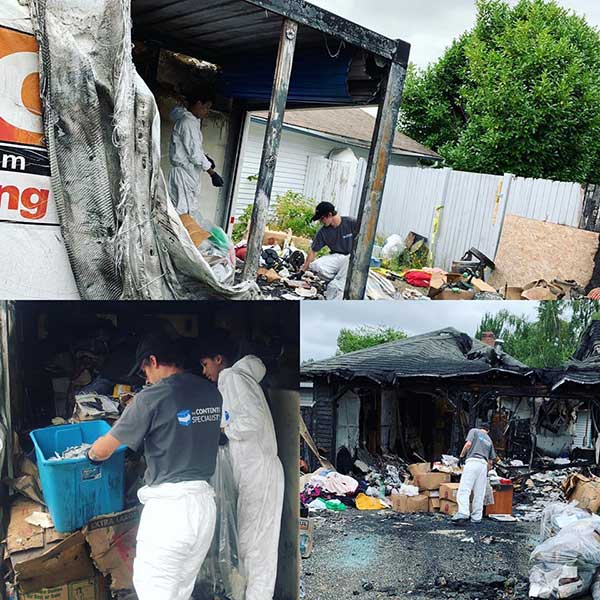 A Total Loss Inventory is a generated list of non-salvageable items after a water, fire, smoke, mold, or asbestos loss. Most insurance companies agree to provide "like-kind and quality" for damaged items. If the things affected were not able to be restored to pre-loss condition, the insurance company will pay for those items. The Total Loss Inventory created by The Contents Specialists is sent to the property owner to recall – to their best ability – the original purchase price and year and location of purchase. We then provide the list to the adjuster who has the items valued. The evaluation process involves finding the original price, then applying depreciation to discover the current value of the item. The insurance company pays the homeowner the depreciated value price for that item. If the homeowner purchases an item of "like-kind or quality," they turn in their receipts to the insurance company. The insurance company will then pay the difference from the depreciated value to the original purchase price.
Our loss inventory specialists will photograph all items and create a detailed list with as much information as possible, including physical description, size, brand, model and serial numbers, and location within your home or office. This list is categorized and alphabetized in an easy-to-read printout and provided to both you and the insurance provider.
Total loss lists are essential to both you and your insurance adjuster. They allow the adjuster to see your actual losses in a detailed fashion so they can begin the process of reimbursing you for your personal property losses. They also provide a valuable starting point to allow you to see what you will need to replace to get your regular life back on track.
Once both you and your insurance adjuster have approved your total loss list, we can then dispose of all total loss items. This process is called debris removal. The Contents Specialists will also take care of all the transportation and disposal of contaminated items or items posing a health hazard.
Talk to a Total Loss Inventory Expert Today!
253-277-3114
Serving All of Washington!
We offer full pack out and restoration services for your personal property. We understand how important your personal belongings are and will treat them with the same respect and care as if they were our own.
CALL NOW