Insurance Carriers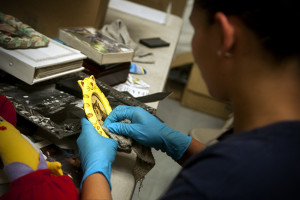 An insurance carrier desires that the property and its contents are repaired or replaced to "Pre-Loss Condition" after a loss has happened. As Contents Specialists, our training and capabilities surpass the traditional full-service contractor to handle personal property correctly and to ensure the proper attention to potential environmental hazards. This training allows our specialists to properly clean and repair items the less knowledgeable would deem "non-salvageable."
These services benefit insurarnce organizations because the more items we can clean, repair, and return to pre-loss condition, the more satisfied customers will be with your ability to care for their claim. Plus, most repairs we perform cost around 20% of replacement, which will help save your organization from unnecessarily paying out for salvageable items.
The more professional the services you provide to your insured parties, the more comfortable the policyholder feels with your organization. It is the goal of both your organization and ours to provide the correct, quality work for your policyholders.
If your organization would like the opportunity to refer a Professional Contents company on their claims, please reach out to [email protected] for a presentation and additional information on our company.
253-277-3114